Previous Featured Comic
Home | News | Feature | Books | Comics | Fanzines | Links | About
---
Marvel's "Tower of Shadows" #9
Welcome to the first featured comic!

I chose Marvel's "Tower of Shadows" issue #9 for several reasons. First, HPL's story of "Pickman's Model" is one of my all time favorites. Second, the "Tower of Shadows" comic series was one of my favorites when I was kid. Lastly, the combination of a great Bernie Wrightson cover, an excellent script by Roy Thomas, and wonderful pencils done by Tom Palmer.

Presented below are several panels from the adaptation. Each panel is identified by page number and location within the page. Comments about each panel are also included.
---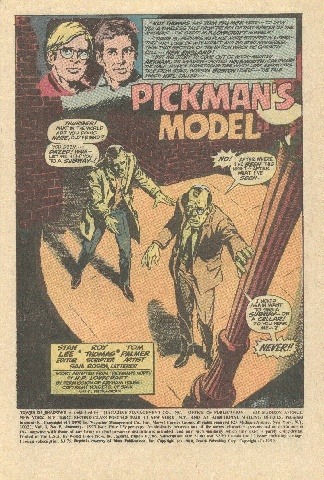 Page 1 -- The splash page featuring our writer and artist.
---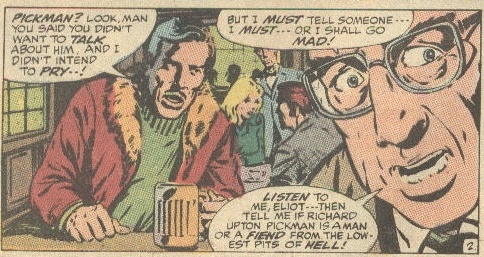 Page 2 bottom right -- Our hapless hero, Thurber, tells his story.
---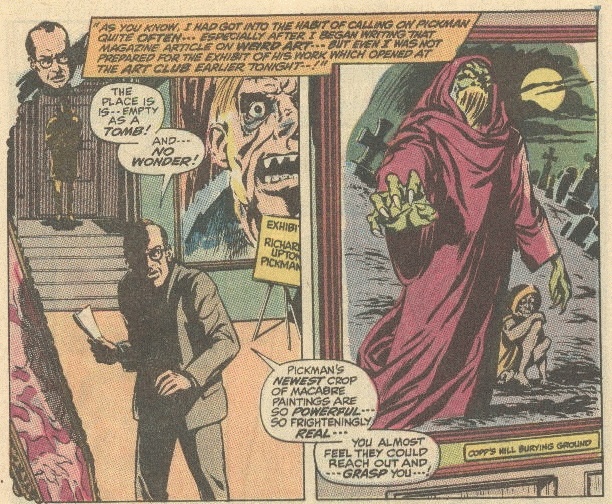 Page 3 top -- Pickman's strange art exhibit.
---

Page 5 bottom -- Pickman leads Thurber to his studio.
---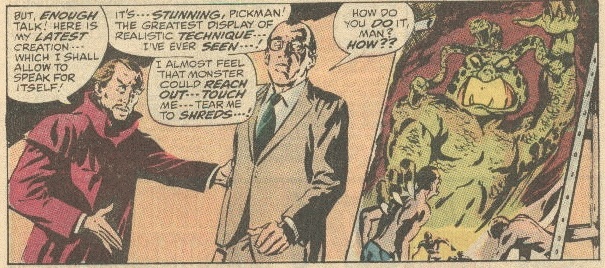 Page 6 panel -- Pickman's latest painting.
---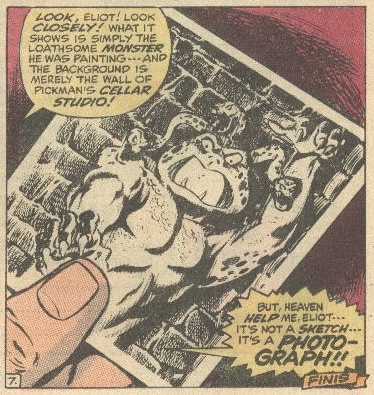 Page 7 bottom right -- The horrible truth about Pickman's model!
---
Copyright 1999-2005, Brian Lingard. Please visit my personal home page.